Four Points Family Dental now provides a comprehensive In House Wellness Membership,the Smile Saver Program, making quality dental care affordable for our patients without dental insurance.
The Wellness Plan is a members only discount plan. It is not insurance and can not be used with any other discount plans/agreements. It is applicable only at Four Points Family Dental and provides for savings on services used most frequently, including preventative as well as most major procedures. Call us today for more details and to make an appointment. We are now taking new patients!

Patient Cost Summary - Yearly Membership Dues:
Single Member Coverage:
--- $329 or $30/mo
Dual (parent/child, spouse) Coverage:
--- $585 or $50/mo
Additional to the Dual Plan Member Coverage:
--- $255 or $23/mo
Add a Child (12 years old & under):
--- $229 or $21/mo
There is no ID card, any group or member number to bring in with you. All your membership information is kept in your electronic record. Your effective date is the day you sign up and your expiration is 365 days later. You must contact the office to re-enroll prior to services being performed after expiration date.
Membership Includes:
2 Examinations per year
2 Oral cancer screenings per year
2 Cleanings per year
All routine x-rays, scans and photos savings of over 30% from standard fees!
Additional savings of 15% on all other treatment performed in office* including:
Fillings
Crowns
Veneers
Root canals
Extractions
Cosmetic procedures
Whitening
Fluoride treatments
*Excluding botox treatments
Smile Saver Agreement Terms & Limitations:
This dental savings Agreement does not constitute insurance. It offers savings only on dental procedures performed at this office. It is not honored at any other location, including any Dental Specialists you may be referred to by this office.
This Agreement cannot be combined with any dental insurance.
This Agreement is not transferable.
Rates are subject to change upon renewal.
Payment for the Smile Saver Agreement is due upon enrollment, payment for dental services is due at the time of service.
This Agreement will automatically renew each year, until cancelled by either party.
All in-office procedures are included except Botox services.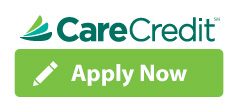 Additional Information
Our Location
6022 Taylor Drive

Burlington
,
KY
41005
(859) 689-7725
Follow Us